15 CHARMING SMALL TOWNS IN UTAH
Best Small Towns in Utah: Are you looking for some small town charm in Utah? This list of Charming Small Towns in Utah has all the best places to visit. You'll be surprised by how many hidden gems Utah has on this list.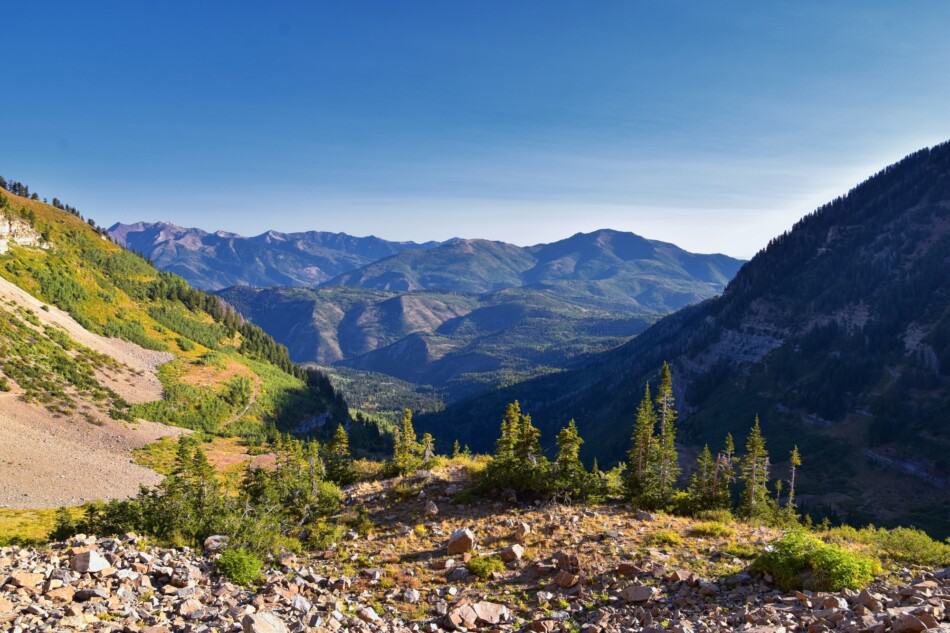 I'm all about Utah all the time so feel free to check out my other article on Utah
25 Best Places in Utah to Visit
MT. PLEASANT
Charming, quiet, and relaxing. These are three words to sum up the beautiful town of Mount Pleasant. Located in Sanpete, Central Utah, Mount Pleasant is most certainly pleasant to roam around with its historic architecture and charming scenery.
Mount Pleasant is referred to as "Hub City" for a reason. You can find the historical Wasatch Academy on North State Street, visit the Fairview Museum of History and Art, or take home souvenirs from the Horseshoe Mountain Pottery gift shop.
In the afternoon, grab a bite or two at the Cavalier Pizza, and finish the day with a nightcap with your beverage of choice at the Coffee Depot. Aside from the townscape, the beautiful forest and looming mountains outlining the skyline is a breathtaking sight to see and surely one to watch when in town.
HUNTSVILLE
One of the three small towns that make up Ogden Valley, Huntsville is the ideal destination for skiing and other seasonal recreational activities. Tucked under the rolling mountains of Utah, this little town is popular for its tourist spots such as Pineview Reservoir and the beautiful Ogden Canyon.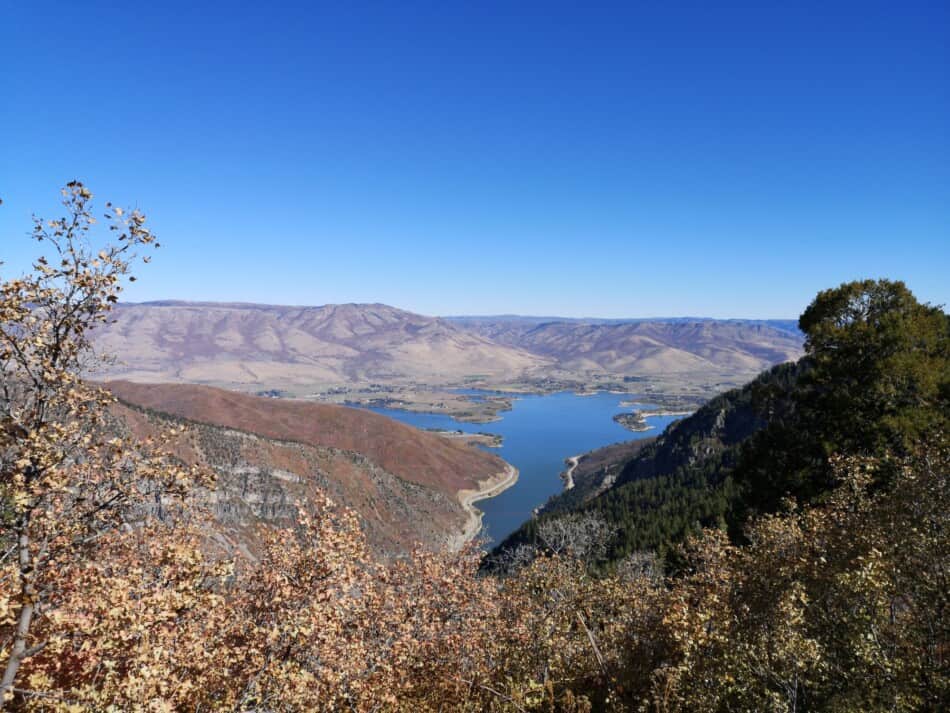 The famous Snowbasin Resort is also located here which is fun for all seasons. Its recreational activities that fit every season include hiking and biking in the summer or skiing in the winter.
Take a quick detour and head to Cemetery Point Beach for a swim and soak in the sun. Have a meal at their famous Shooting Star Saloon or dine at Earl's Lodge Dining Room. Aside from town life, the Night Life is what makes Huntsville a great place to visit. Huntsville takes pride in its clear and sparkling night sky littered with countless stars, a rare view and a view that would definitely take your breath away.
KANAB
Kanab, Utah is popular for being the center of all things historical, fun, and adventurous! Settled in Kane County and located just north of the Arizona state line.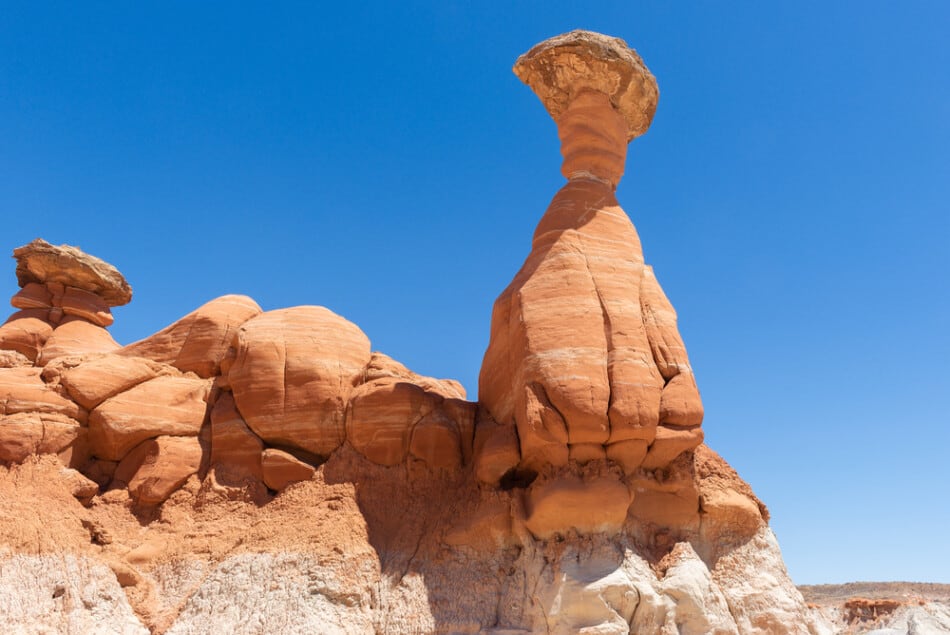 Kanab is known as Utah's Little Hollywood. Abandoned movie sets and buildings with movie posters and autographed photos are common here as the beautiful Navajo sandstone cliffs with contrasting colors of the sky have bewitched filmmakers and travelers alike.
Kanab is named after a Paiute word meaning "place of the willows". In Kanab, classic Western American is the theme of the town. Aside from the town's charms, Kanab also serves as a gateway to a lot of popular tourist destinations such as the Grand Canyon, Lake Powell, the Zion National Parks, the Vermilion Cliffs National Monuments, and many more. Its advantageous location has earned Kanab its nickname as the "Heart of the Parks".
It truly is a unique and memorable travel destination.
KAMAS
Welcome to Kamas, the "Gateway to the Uintas"! The name Kamas comes from the herb named Camassia Quamash which is a source of food for the native Americans who once inhabited the place and left a lasting impression in the town that we now know today.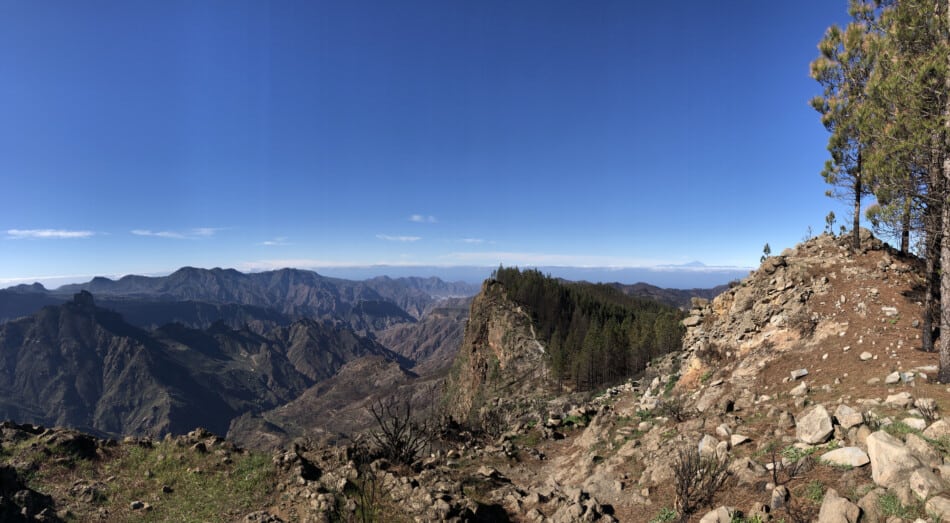 This charming little town offers friendly locals, lush forests, and endless skies along with the quiet serenity it brings to its visitors.
In Kamas, you can find Utah's remarkable Uinta Mountain Range, the highest in the state, and is one of the most visited tourist attractions around and is regularly visited by hikers, backpackers, and campers.
The lakes around the area are also crowd favorites for fishing, lake trails, and water recreation. With its rich history, paired with its stunning views of rolling mountains and endless skies, Kamas is an unforgettable destination to visit.
Check out my post on the Best Beaches in Utah.
FILLMORE
Located at the foot of the gorgeous mountain range, beauty is always within eyesight in the wonderful town of Fillmore.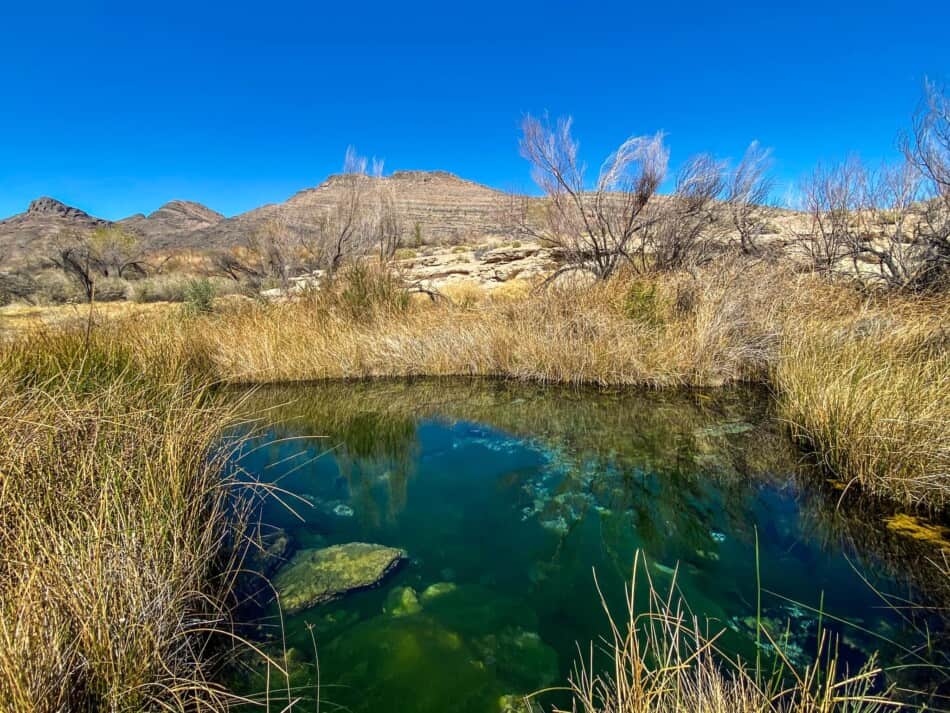 Fillmore was once the capital of the Utah territory until that title was passed on to Salt Lake City.
In this quiet little town, you can find the original Statehouse building known as the oldest existing governmental building and is now maintained as a historic site/museum by the State of Utah.
Aside from the town's classic charms, there are a lot of destinations within reach from the town of Kamas such as the Meadow Hot Springs, a popular soak spot for the locals, and the Little Sahara Recreation Area where you can follow ATV trails.
You can also find the Hermit's Cabin, a historical cabin that was built by a brokenhearted war veteran, and the Territorial Statehouse State Park Museum, where you can view and experience Kamas' rich history through its ancestors.
You can check out my post on Natural Hot Springs in Utah.
MIDWAY
Midway is the winter wonderland of Utah. Midway is voted Utah's best small city and with snow-capped mountains, numerous ski parks, and paired with the town's charming German-inspired architecture you can see why. It has earned the nickname of "Utah's Little Switzerland".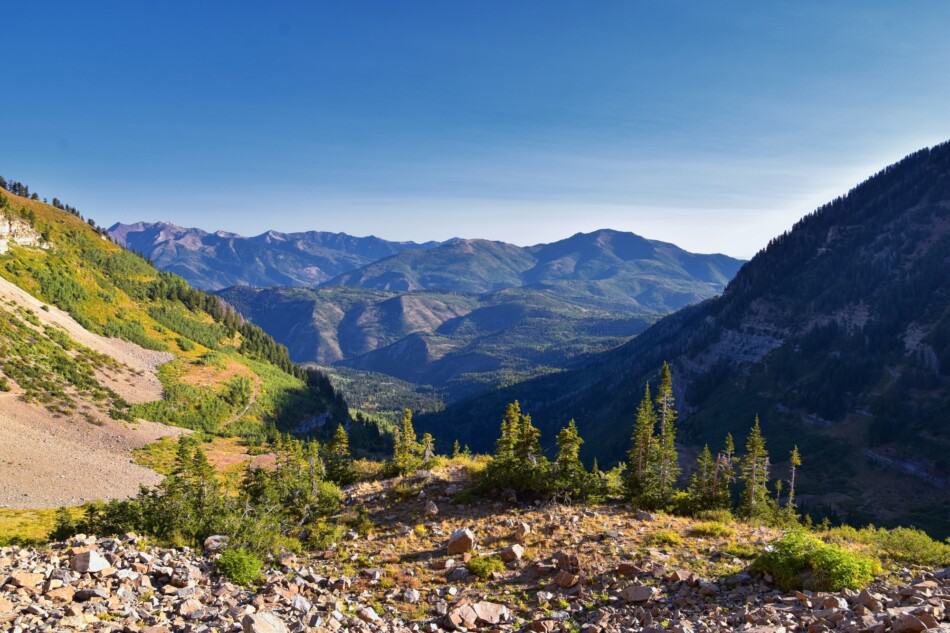 Midway is the perfect getaway for travelers: they get to visit one of Utah's tourist destinations and experience clean mountain air with Utah's Swiss Alps in the landscape. Enjoy the countryside through winter-related activities at Midway's ski resorts that are guaranteed world class and are on a league of their own.
Aside from the snow-related recreational activities and holidays, the town has a large geo-thermal caldera at the Homestead Resort which hosts year-round scuba diving, snorkeling, and soaking in its 90 to 95 degree waters.
You may also visit the Heber Valley Artisan Cheese Farm and tour around the country side, have classes on how to make cheese, or just enjoy cheese tasting experience.
MOAB
If epic fun is what you're looking for, Moab is the place for you! Packed with a lot of fun filled activities and destinations, Moab is the center of sandstone adventures.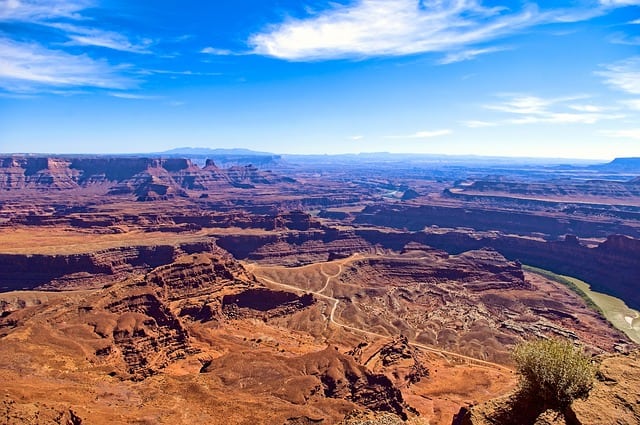 You can choose from touring or atv-driving around the canyons in Canyonlands or Arches National Park, go river rafting or cruising in the Colorado river, or hiking in the Slickrock Trail or up Moab's treasured La Sal Mountains which offers activities for every season.
A fan of Jurassic Park? Moab has its very own Moab Giants Dinosaur Park where you can stomp along dinosaur trail tracks, learn about the Mesozoic era in their museum, and see the land where these majestic creatures once roamed.
For the foodies, Moab also has their fair share of great food in their homegrown restaurants such as Desert Bistro, Thai Bella, and Quesadilla Mobilla. In Moab, you'll be greeted with the town's charmingly serene atmosphere contrasting with the landscape of red rock formations and endless blue skies.
I have so many posts about the Moab area. You can read more of my articles below:
One Perfect Day in Arches National Park
15 Awesome Things to do in Arches National Park
Best Hikes in Arches National Park
15 Epic Things to do in Moab, Utah
15 Fun Moab Tours to take
One Day in Canyonlands National Park
Visiting Mesa Arch – the most popular spot in Canyonlands
Where to Stay near Canyonlands
MORGAN
Morgan, Utah is charmingly unique and is perfect for tourists who want both the comfort and relaxation of traveling. Located in the Ogden-Clearfield Metropolitan area, Morgan was named after Jedediah Morgan Grant, a leader in a religious group.
Fun pop culture fact, the cult classic movie Troll 2 was filmed in Morgan back in 1989. Aside from the nostalgic atmosphere that the town gives, Morgan is also home to fun activities that will surely be memorable.
Have a bite to eat at Taggart's Grill and enjoy a good cup of coffee and refreshments at Grounds for Coffee. Or you could take a stroll around Riverside Park or lounge in the shade in Fox Pointe Park and feel right at home in the cozy ambience that the town gives.
If adventure is more of your thing, Morgan offers a unique river rafting and barefoot tubing experience on the gorgeous waters of Weber River. You can find the Devil's Slide in Morgan; a curious geological formation that consists of two parallel limestone formations protruding out of the mountainside.
MONA
Mona, a charming little town in Juab County, is an essential travel destination. Mona was once an open area where wild clover grew earning it the name Clover Creek but was then renamed to Willow Creek for its water source.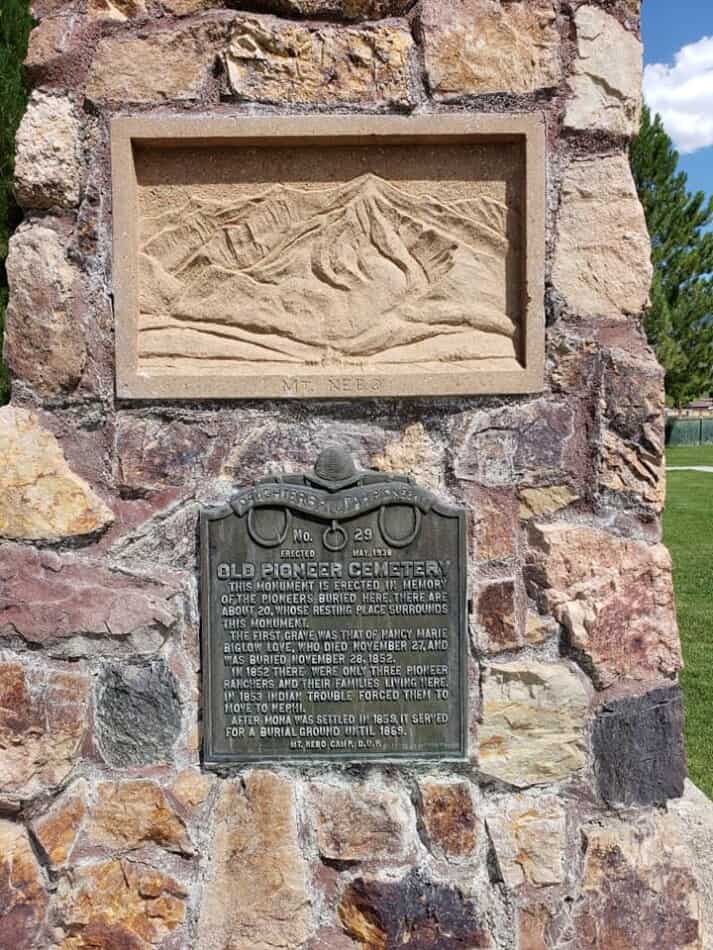 Since then, it has been changed to the name Mona that we now know today. Mona is popular for their Mona Rope Swing in the Burraston Ponds where the ponds are deep enough to swim in and it is part of the Mona experience to somersault right off a rope swing and into the cool waters!
Mona is also popular for its lavender farm owned by the Young Living Farm and Distillery and they also host their annual Lavender Festival that is filled with surprises and exciting activities all weekend long.
PANGUITCH
Panguitch is one of the amazing heritage towns of Utah and it offers a quality ambiance that makes you come back for more.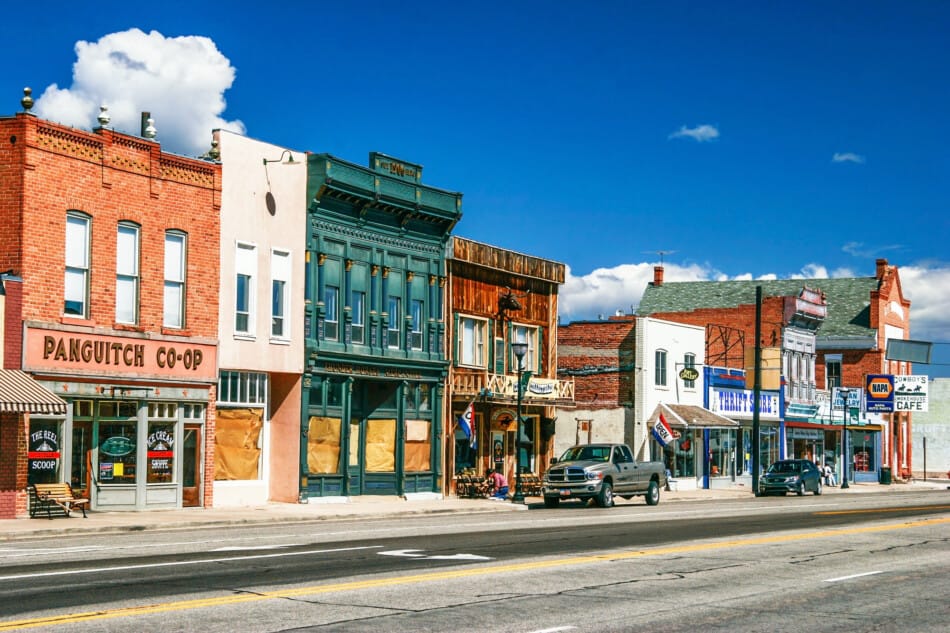 Mainly known as the town whose name means "Big Fish" and for its promise of great angling and a great fishing experience. Panguitch is the center of four Blue Ribbon Fisheries such as Paragonah Reservoir, Panguitch Lake, Panguitch Creek, and Asay Creek.
Aside from a great fishing experience, Panguitch also has other destinations in store such as the Dixie National Forest, their national monument Cedar Breaks, and several parks like the Escalante Petrified Forest.
The town itself is quiet and serene and gives you a sense of nostalgia while strolling downtown. If sightseeing out of the town is up to you liking, take a scenic drive along Byway 143 and witness Southern Utah's most stunning and unexpected scenic beauty.
PARK CITY
Park City definitely gives you a one of a kind experience with its beautiful scenery and exciting activities. The town of Park City is a sight to behold, especially in the winter with its surreal scenery and charming architecture.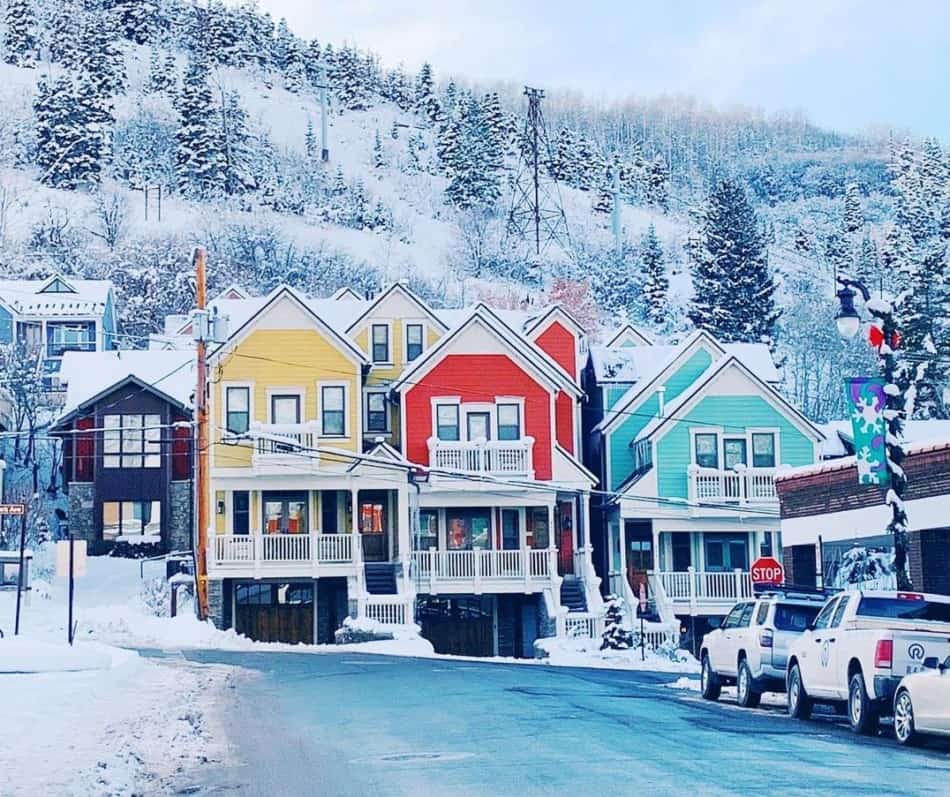 Take a stroll down Park City Main District and see the unique stores as well as one-of-a-kind restaurants. This town is also home to art galleries and museums that would suit anyone's taste for art.
If skiing is up your alley, Park City is the perfect destination and they have a lot to offer with their world class ski resorts. Aside from winter recreational activities, Guardsman Pass Scenic Backway is perfect for hiking and experiencing nature. Park City also has the Alpine Coaster, an elevated track self controlled roller coaster that tours you through the woods and down the mountain side.
With all it has to offer, Park City is truly a good vacation destination that has you coming back for more. You can check out my post on Unique Airbnbs in Park City, Utah.
SPRINGDALE
Springdale is the perfect getaway for those who want to bike, run, hike, and enjoy the great outdoors. It's a small, charming town by the Washington County line with a small population.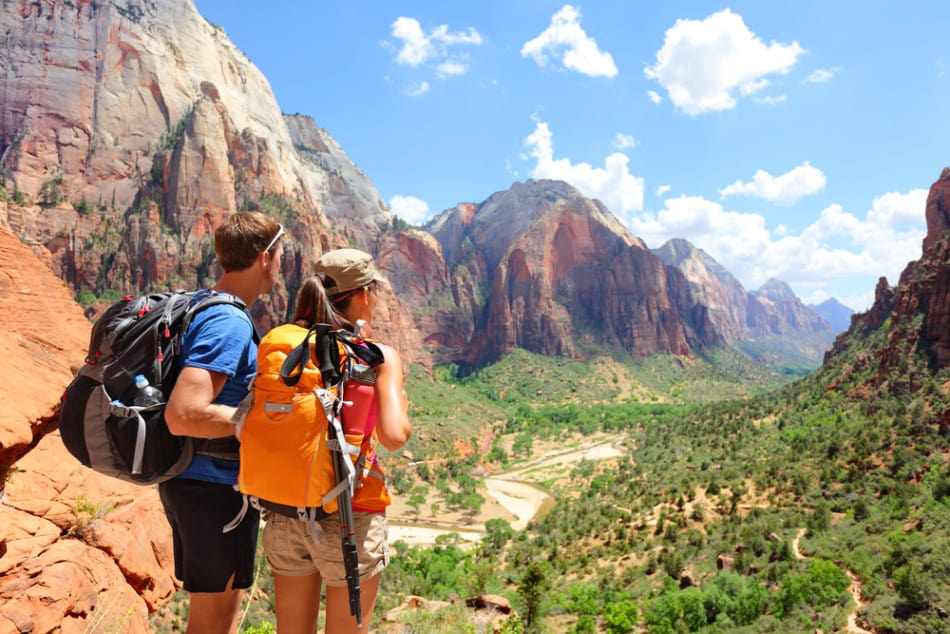 Although small in size, Springdale is the gateway to one of Utah's best tourist destinations. If hiking and running is your hobby, the Zion National Park is just the right place for you.
With its red rock formations and amazing views, the journey would be worth it. If water activities are what you prefer, Springdale has Zion Outfitter which provides inner tubes for swimming in the clear, blue waters. After all the fun activities, wind down in Springdale's cozy restaurants namely Oscar's Cafe and King's Landing Bistro or have refreshments and get your daily dose of brew in their Cafe Soleil. Springdale would definitely be a go-to no matter the season.
Here are my other articles on Springdale and Zion National Park
Where to Stay near Zion National Park
Amazing Airbnbs near Zion National Park
Best Hikes in Zion National Park
TORREY
Located in Wayne County, Torrey is the perfect idyllic destination. Torrey was named after the member of the Wyoming legislature and the Colonel of the 2nd Regiment of Theodore Roosevelt's Rough Riders, Jay L. Torrey.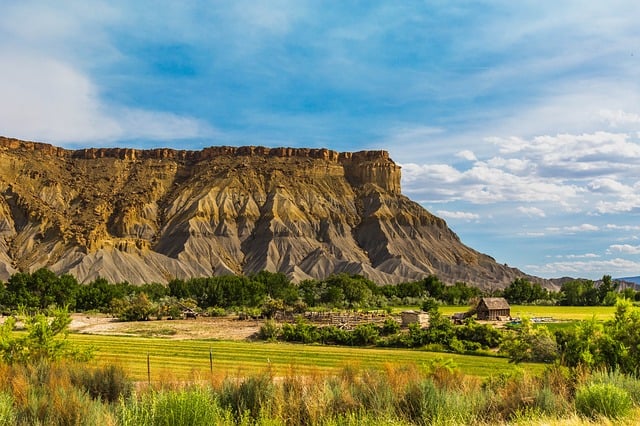 Today, Torrey is the town that we now know and love. Unique to Torrey is their pristine dark skies that makes stargazing so popular whenever you're in the area. Thanks to the accreditation by the International Dark-Sky Association, Torrey is known as an International Dark Sky Community: meaning you can view millions of twinkling stars in the town where they minimize light pollution and protect nature's gifts.
Torrey is home to the Capitol Reef National park where you can enjoy the beautiful open space and endless desert rocks that contrast against the clear blue sky. Dixie National Forest and Fishlake National Forest are accessible from Torrey; perfect for those who want to get away from the city and just reconnect with nature by hiking, biking, and camping.
Check out my post on the Best Hikes in Capitol Reef National Park.
VERNAL
Have you ever wished to go back in time and see how Dinosaurs lived in the ancient Jurassic times? Look no further because Vernal is the perfect destination for you!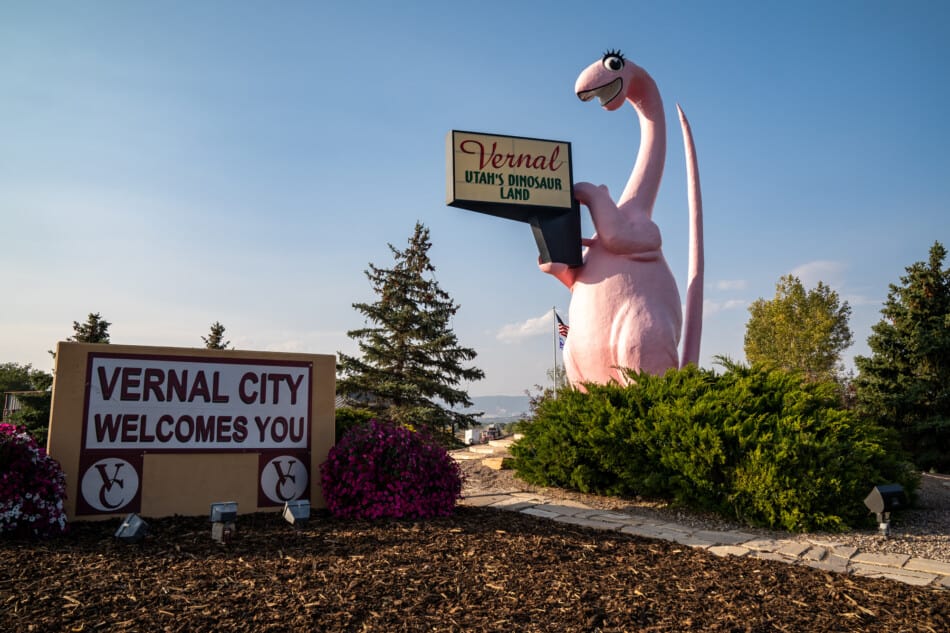 Upon entering the town, you'll be greeted with a huge dinosaur statue welcoming you into Vernal. Vernal is the home of the Dinosaur National Monument, the largest quarry of prehistoric bones.
You can also visit hiking sites only found in Vernal such as the McConkie Ranch and the Moonshine Arch where heritage and history is preserved through the ages.
River rafting is also a must-do in Vernal a their Dinosaur River Expeditions and the Holiday River Expeditions.
With its unique ambience and charming vibes, Vernal should definitely be up your list when visiting Utah.
Don't Forget About Travel Insurance!
Before you leave for your trip make sure you have a valid Travel Insurance Policy because accidents happen on the road. I have used World Nomads when I travel since 2015 when I went to Africa and I love them.
Getting coverage is important as you never know what will happen and need assistance when you are more than a hundred miles from home in case of an accident, sickness, theft, etc.
Get a travel insurance quote for your trip here.
Sharing is Caring! Pin this article to save for later.
Recent Posts