35+ Spring Break in Utah – Ideas for Trips and Things to do
Utah Spring Break: Are you looking for things to do during spring break in Utah? This list of Spring Break Ideas has something for everyone. From a short trip, a visit to one of the national parks, to things you can do close to home.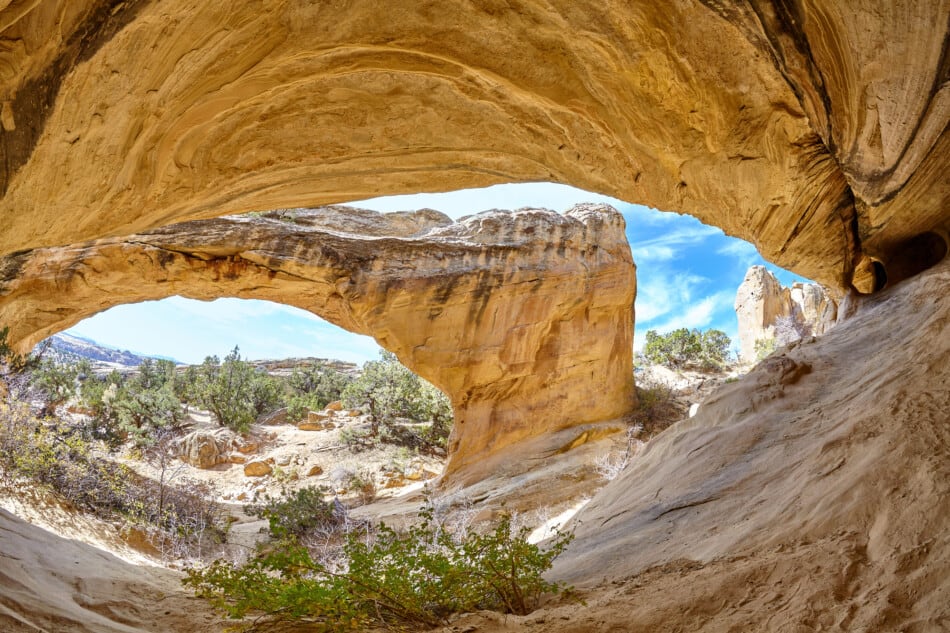 There are so many fun things to do in Utah in March or things to do in Utah in April – during spring break!
If any of these ideas sound like a good idea, I have also included a link to the full article on the activity so you can click through and find out more information.
Thank you for supporting this website written by an American. This post may contain affiliate links. This means I earn a small commission on these links at no extra cost to you.
35+ Things to do During Spring Break in Utah
First, let's mention a few things you can do on a staycation if you are staying close to home:
Picnic in the Park
Visit BYU museums
Water Parks
Game Night
Pamper Party at home – mani pedis
Take a Local Hike
Go Fishing
Hit the Books at the Library
Take a Cooking Class
Take a Weekend Trip to one of these locations
Bridal Veil Falls
See nature at its finest at the Bridal Veil Falls. Where art comes to life with its picturesque landscape and beautiful shallow pool.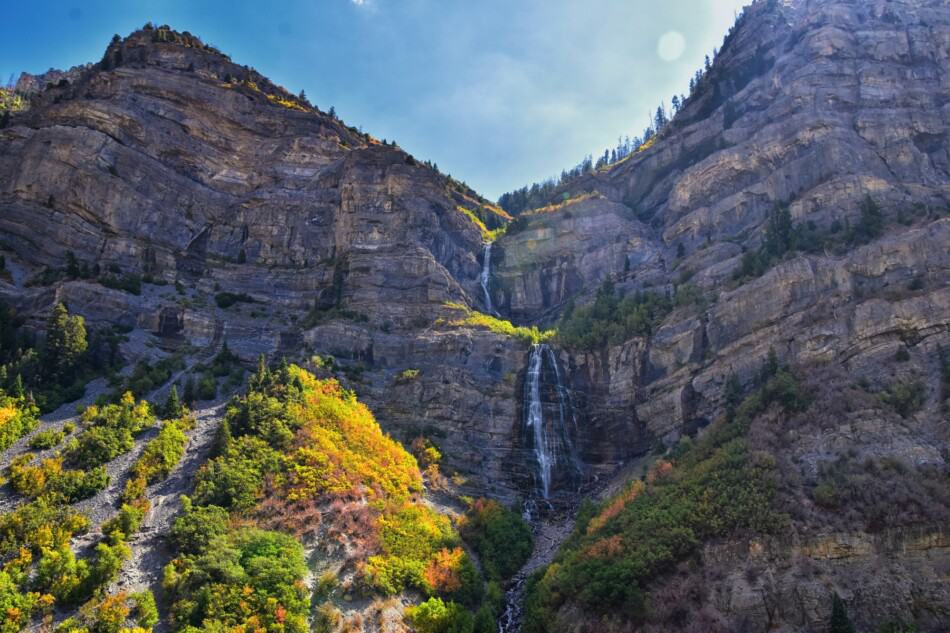 This natural waterfall is believed to be Mother Nature's gift and was touched by the wild beauty of Provo Canyon. It is believed that Mother Nature made a Bridal Veil of falling water in which the Bridal Veil Falls were born. But myths and legends are not the only things you get when visiting these majestic falls.
Do an Easy Hike at Zion such as Riverside Walk
Riverside Walk is a family-friendly hike with a paved, easy-to-follow path above the river and little elevation change.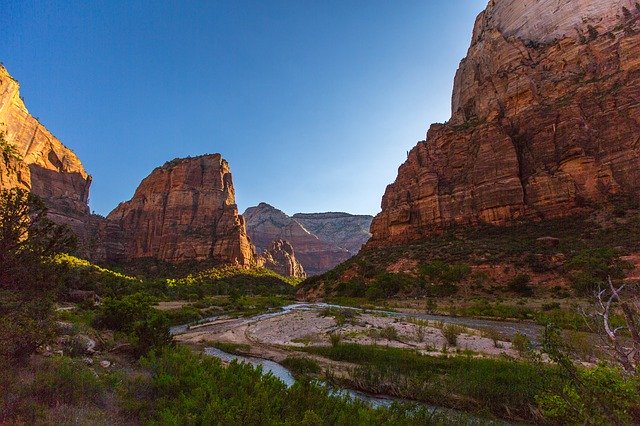 Zion National Park's natural beauty shines through, making it a popular day trip for park visitors. Towering eroded monoliths may be viewed on all sides, as well as a peek of the Zion Narrows.
Check out my post on the top easy hikes in Zion.
Visit Arches National Park and Delicate Arch
Delicate Arch is the symbol of Utah and you can see it on the Utah State license plates. This is the most popular hike in Arches and the arch is free-standing arch at 46 feet high and 32 feet wide.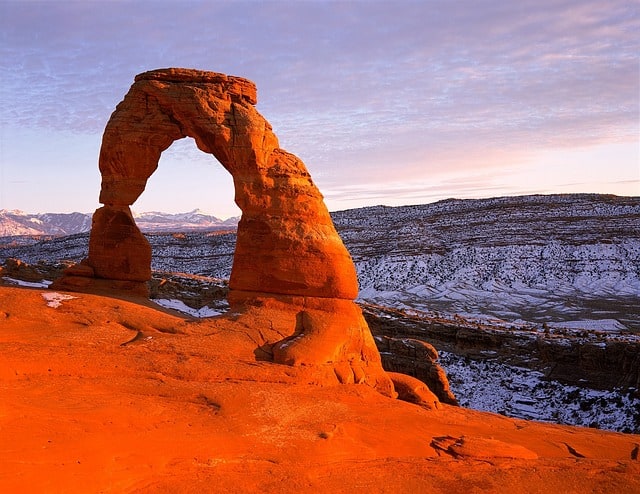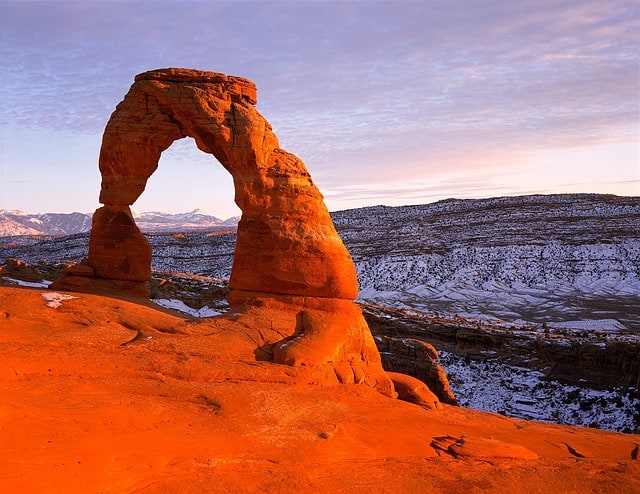 The arch only became known as Delicate Arch in 1943 because of the way that it looks to have been delicately chiseled out of sandstone.
15 Best Arches National Park Hikes – For All Fitness Levels
Canyonlands Hikes – Mesa Arch
Mesa Arch is located in Canyonlands National Park which can be reached as you drive U.S. Highway 101 north of Moab for ten miles. You then turn left on Utah highway 313 for the 22-mile-drive to the Islands in the Sky entrance of Canyonlands National Park.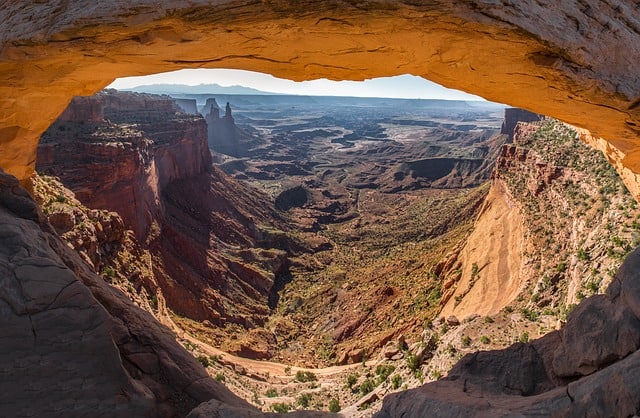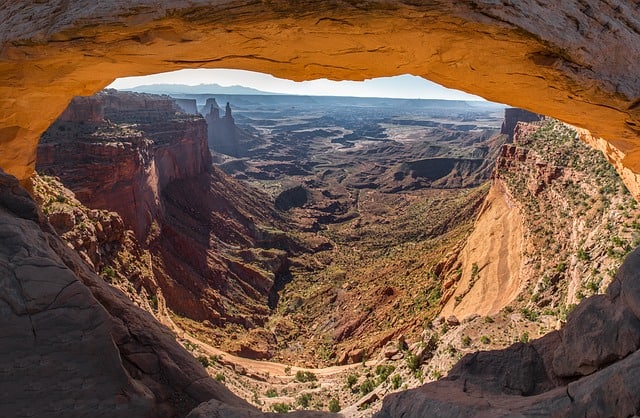 Mesa Arch is a 45 minute drive from Moab. That last 22 miles into Canyonlands is quite a boring drive but once you get there it is well worth it.
One Day in Canyonlands National Park – Best Hikes and Highlights
Hickman Bridge
One of the most interesting things about Hickman Bridge is that it is well marked, so people would not have to worry about losing their way. It is also very easy to reach, with less than two miles from the Visitor Center. This 0.9-mile trail remains the most popular hike because it offers hikers a chance to witness a stunning trek.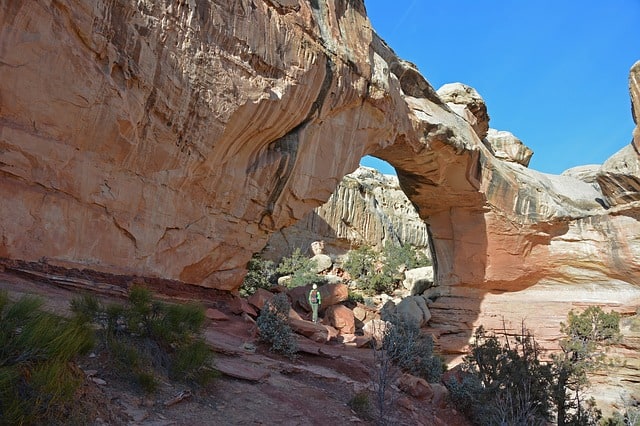 The trail might not be specifically long or steep, but it does provide access to some amazing sites including a large arch, the small arch, and a Fremont pit house ruin. The spot is crowded during the spring and fall seasons, so if you happen to visit it during these seasons, you should arrive early in the morning. This way, you will be able to avoid crowds, and you will also manage to get parking space.
15 Best Hikes in Capitol Reef National Park – Best Things to do in Capitol Reef Utah
Fairyland Loop
Fairyland Loop – Considered a difficult hike to some, this 7.6 mile looping trail might leave you gasping for breath. The long hike is well worth it though, as it features beautiful hoodoos, including the Pink Cliffs and Claron Formations, with the most scenic views being at the beginning and near end of the trail.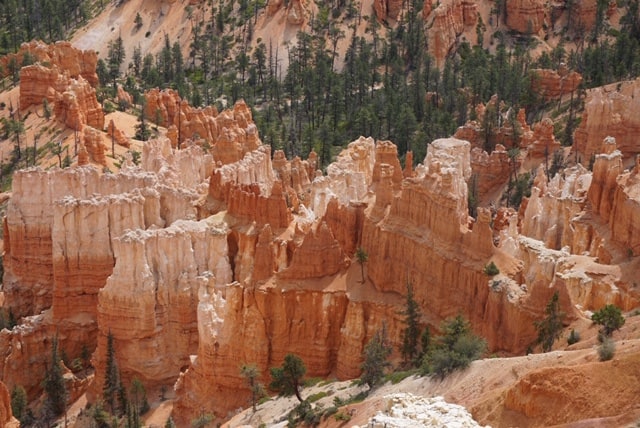 Because of it's length and varying elevation throughout, it is recommended that you slather on a thick layer of sunscreen and bring plenty of snacks and water. There is also a free shuttle bus that runs from the trail to Sunrise Point if, by chance, you get winded or have an emergency.
15 Best Hikes in Bryce Canyon – in one day
Visit Dinosaur National Monument
In Vernal, Utah's Dinosaur National Monument, it's time to become prehistoric and view some relics of the past. This location is unlike any other, with a large number of dinosaur fossils attracting numerous visitors and tourists.
Check out my post on 17 Best Things to do in Vernal, Utah – Insider Info!
House on Fire
This place is not a literal house on fire, but the ruins named House on Fire. The House on Fire ruin is located in the South Fork of Mule Canyon near Blanding, Utah.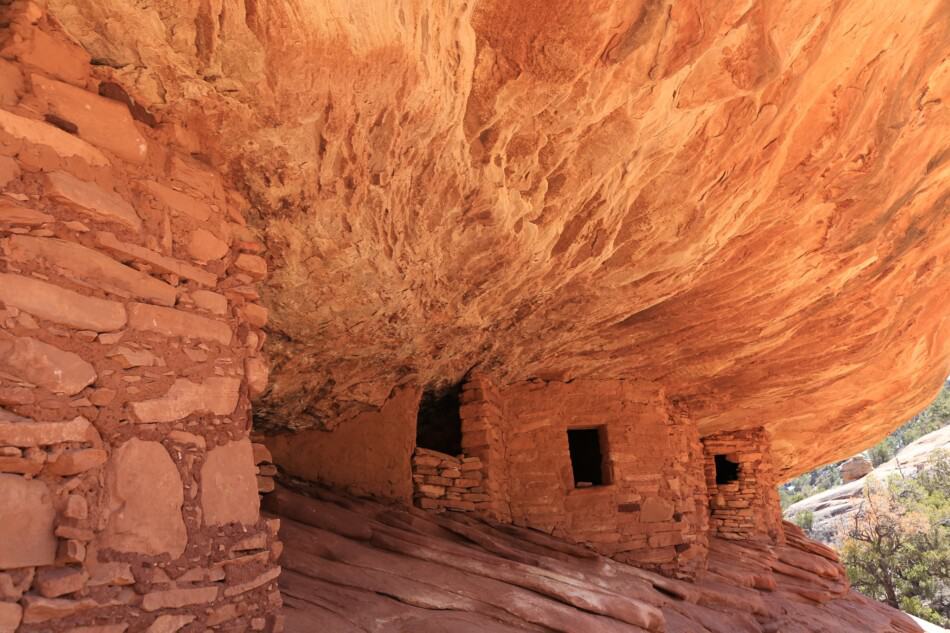 The ruins get their name from the effects that the sunlight has on the sandstone cliff of the alcove that is nestled in. With its close proximity to a paved road, the House on Fire ruin attracts many eager visitors that are able to discover the location of the trailhead.
Check out my post on 21 Best Landmarks in Utah – You Won't Want to Miss!
Fantasy Canyon
Take a step into a fantasy-like scenery here in Fantasy Canyon. Fantasy Canyon is such an amazing spot in Utah. It is so unique and accessible to almost everyone.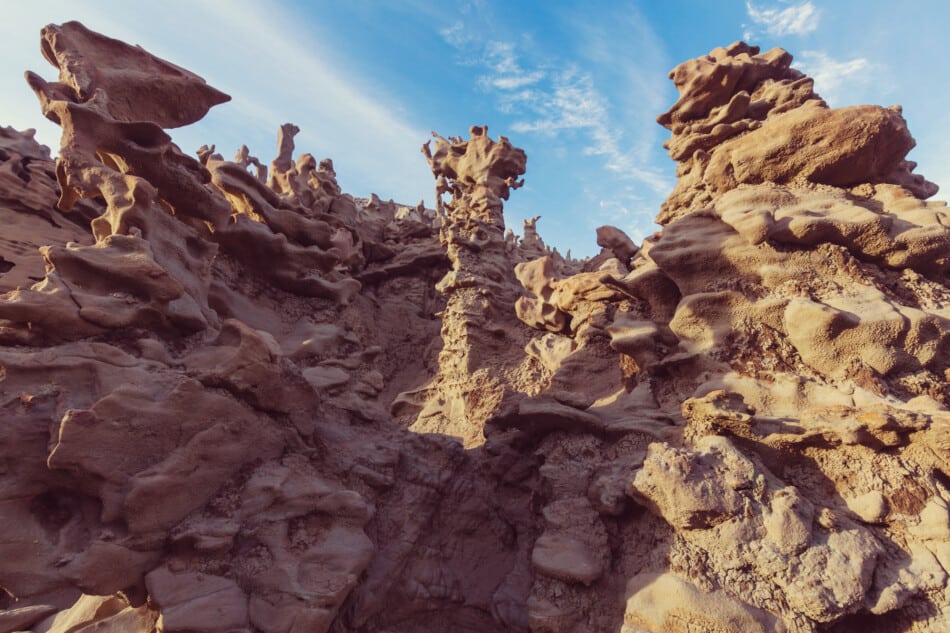 Fantasy Canyon is located near Vernal and is definitely worth the 45-minute drive from Vernal to visit. Though it is the most unique, it is also one of the most fragile geological places in the world.
This place was also called "The Devil's Playground" due to the area being full of unique erosional features. This place may be hard to get to but it is very rewarding to see this beautiful scenery. Fantasy Canyon is such an amazing spot in Utah. It is so unique and accessible to almost everyone.
Timpanogos Cave
Hike your way past amazing vistas and explore a hidden underground world. Timpanogos Cave National Monument includes an impressive cave system known for its colorfully decorated caverns. It is located in American Fork Canyon, along Utah's populous Wasatch Front, and so it attracts a large number of visitors every year.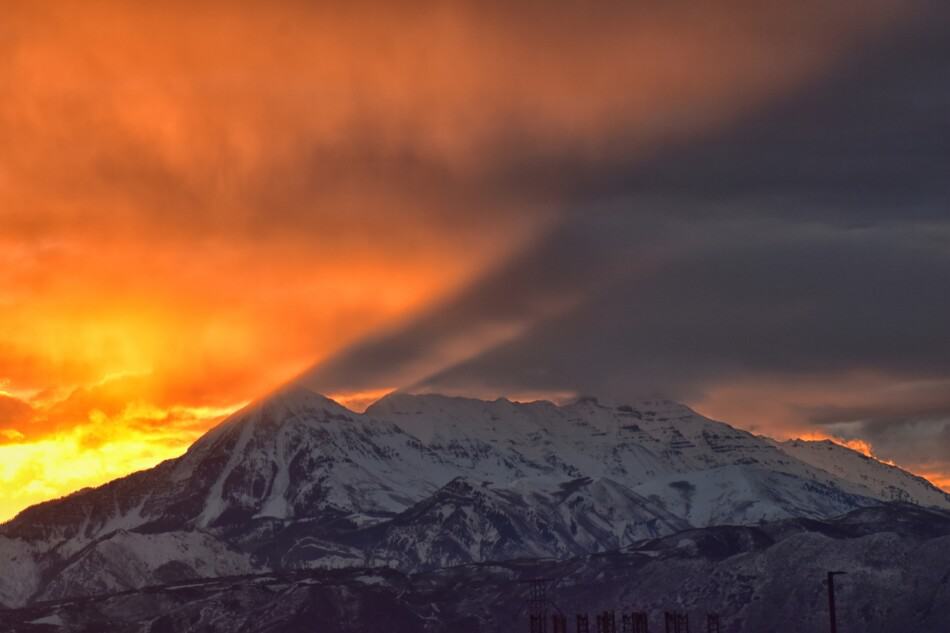 These caves can only be entered with a tour guide to prevent people from getting lost from this fascinating cave system.
Check out my post on 15 Coolest Caves in Utah
Quail Creek State Park
A park that is equally refreshing and beautiful, with clear green water is what best describes Quail Creek State Park.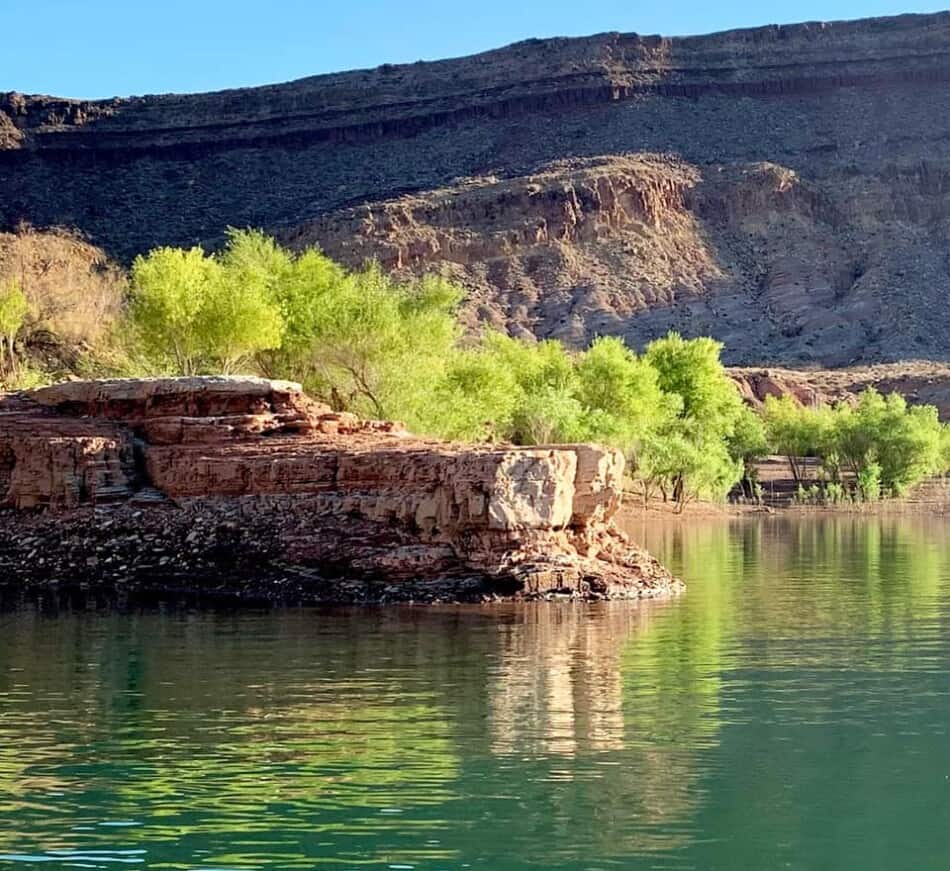 Red, white, and orange cliffs surround the shore and are set against the powerful Pine Valley Mountains as a backdrop.
Check out my post on 17 Best Things to do in Hurricane, Utah – worth a visit!
Pah Tempe Hot Springs
Take a detour and marvel at the Pah Tempe Hot Springs. These hot springs were used by native Americans for centuries before the arrival of the white man.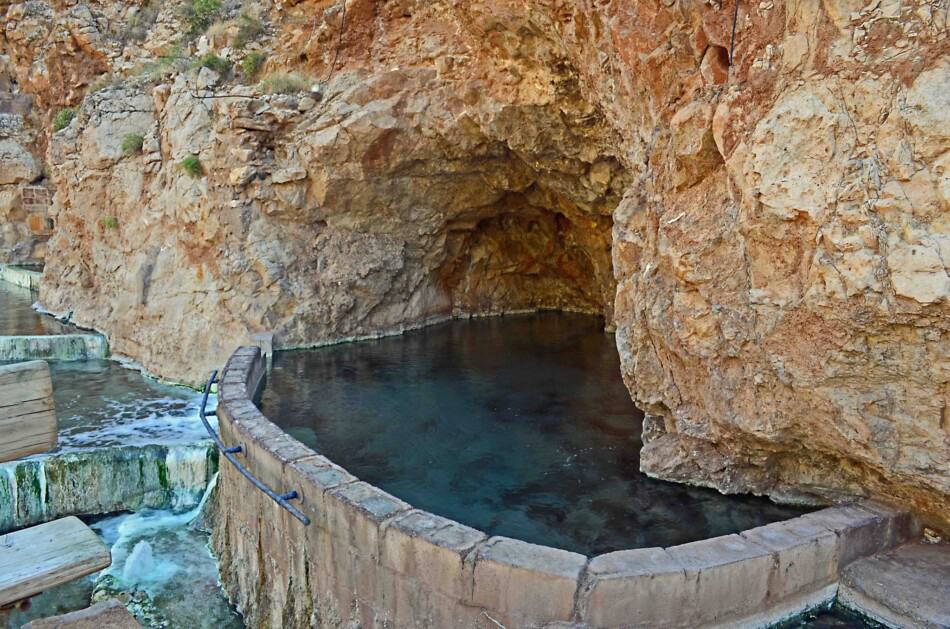 They considered it a sacred and healing place. Pah Tempe Hot Springs flow at 107-degree water and 110,000 tons of salt into the Virgin River every year.
Check out my post on Natural Hot Springs in Utah
HIKE BUCKSKIN GULCH
Buckskin Gulch is a world famous trail that hikers frequent and always end up on everybody's bucket list.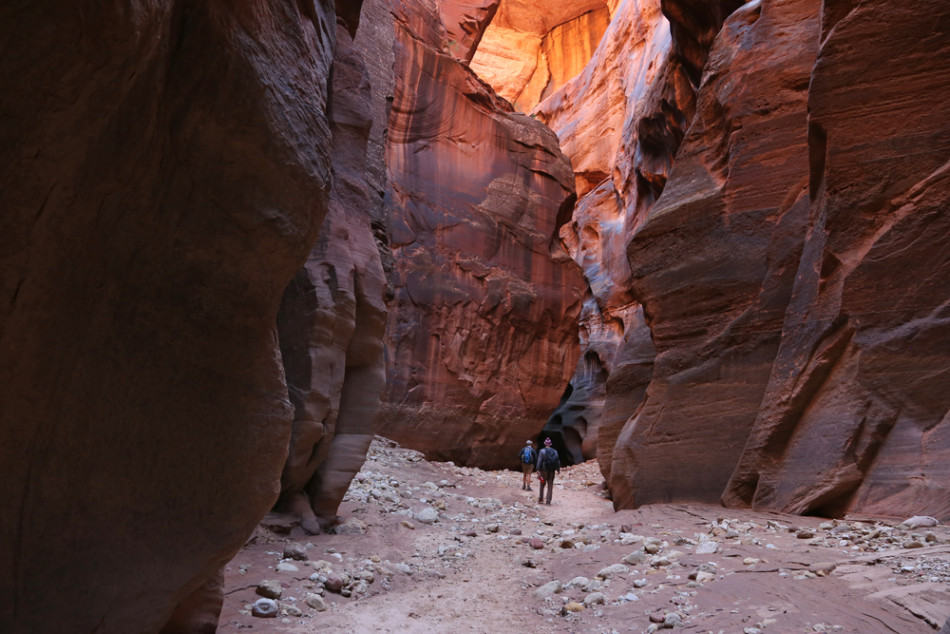 Known as one of Utah's famous slot canyons, every inch and corner of the Buckskin Gulch is picturesque and just glorious in its washed red and orange glow.
Check out my post on 25 Slot Canyons in Utah you can explore
EXPLORE THE MOQUI CAVERNS
The Moqui Caverns, one of the modern wonders of Kanab and a popular go-to hiking location, is part of the history that made Kanab itself.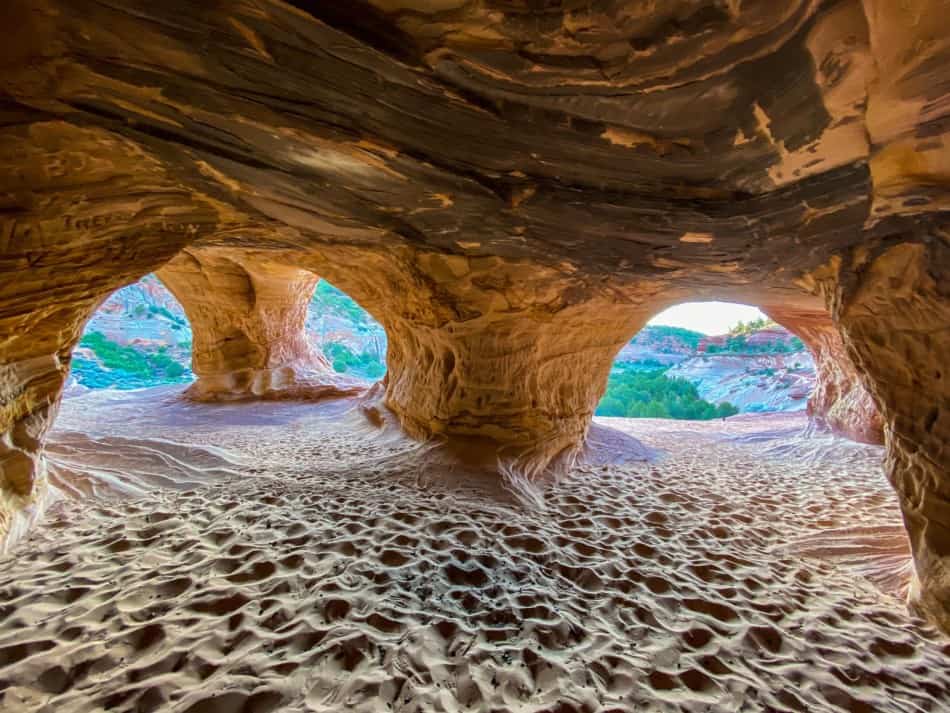 The Moqui Caverns are man-made caverns that were historically used for sand harvesting outside of Kanab.
Check out my post on 15 Best Things to do in Kanab, Utah – all the hidden gems!
Steinaker State Park
Fish for rainbow trout, enjoy sandy beaches, and a lot more here in the Steinaker State Park. Steinaker State Park and the reservoir around which it is centered serve as a popular recreational spot for both visitors and locals year-round.
Boating is one of the popular activities on the reservoir as it is common to see wakeboarding and water skiing during the summer months. There are also calm water areas away from the boats where you can enjoy paddleboarding and kayaking.
Red Fleet State Park
Enjoy one of Utah's stellar parks in the Red Fleet State Park. The Red Fleet State Park is surrounded by beautiful sandstone cliffs.
Located a few miles north of Vernal, Utah, this state park is both cozy and scenic which is a perfect place for exploring the surrounding area and offers stellar camping, hiking, swimming, fishing, and biking.
Observation Point, Goblin State Park
The Observation Point is a wonderful start to exploring Goblin State Park. Generally, a parking lot turned observation point, guests can see the vastness of Goblin State Park from this vantage point.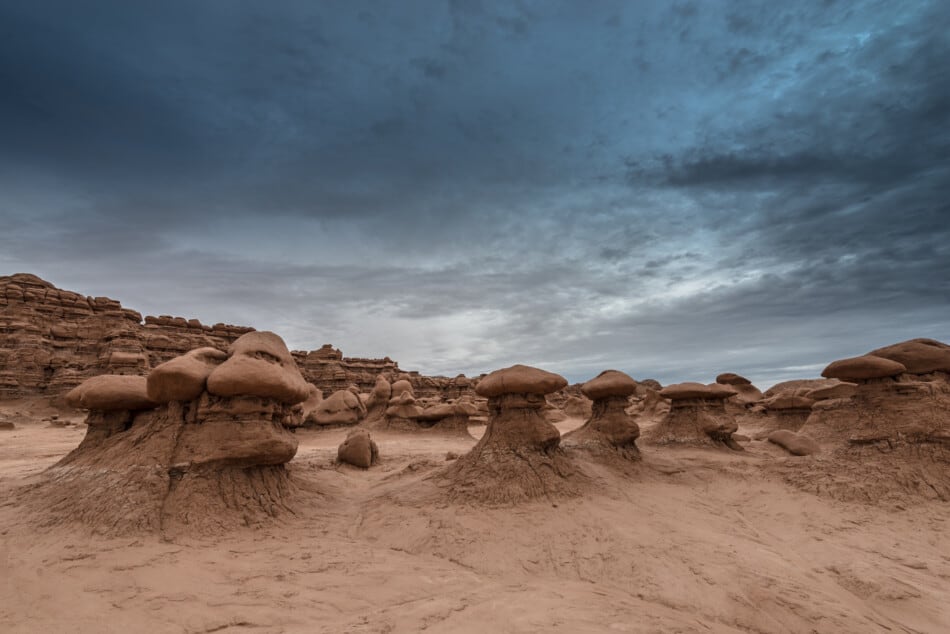 Prehistorically, Goblin State Park was a tidal flat between a massive inland sea to the north and continental mountains and hills to the west.
15 Best Things to do in Goblin State Park in Utah – Worth a Visit!
Great Salt Lake
With stunning blue waters and picturesque landscapes, the Great Salt Lake offers spectacular fun both in and out of the water for visitors.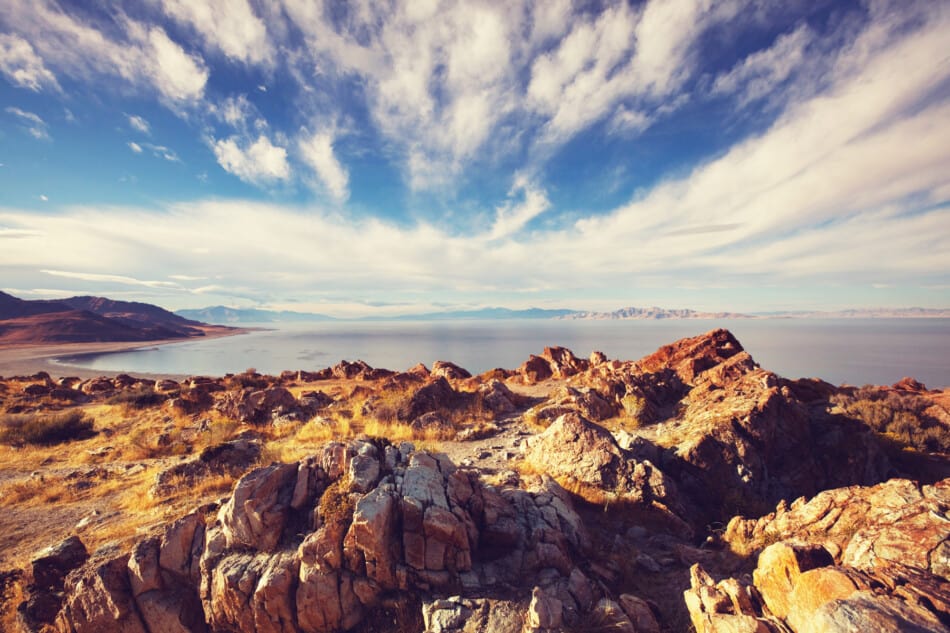 Historically, the lake's name originates from the nature of the water that evaporates and leaves behind salty mineral deposits and it is known for being one of the saltiest bodies of water in the world.
Check out 15 Best Lakes in Utah to Enjoy This Summer and Cool Off for more cool lakes
Visit Moab and go on an Adventure
ATV and 4WD Tours in Moab are fun and educational. Local guides are a wealth of knowledge and will give you a lot of insight into the area.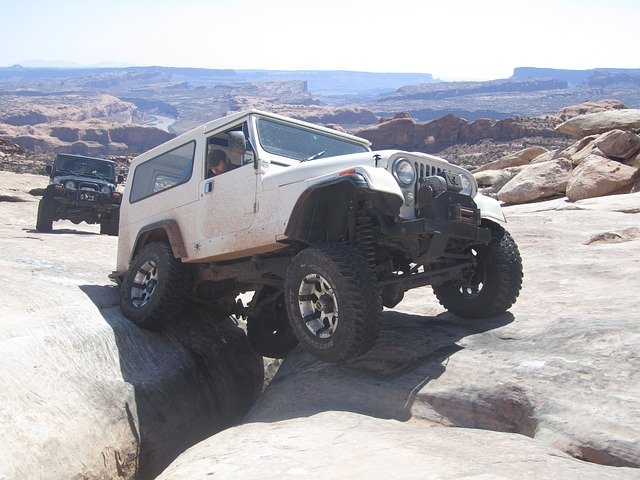 Believe me, all of the best-kept secrets in Moab are found on these tours.
Check out 15 Best Moab Tours – Fun Day Tours for more ideas
Go Glamping in Zion National Park
Glamping in Zion is a bucket list worthy thing to do. Experience glamping on a new level when you stay at Under Canvas Zion in their luxury tents at Zion. This property gives you a unique lodging experience with its dramatic surrounding of the Park's red rock landscape.
Check out these one of a kind glamping experiences 15 Best Spots for Glamping in Zion National Park
Visit Meadow Hot Springs
Aside from the town's classic charms, there are a lot of destinations within reach from the town of Kamas such as the Meadow Hot Springs, a popular soak spot for the locals, and the Little Sahara Recreation Area where you can follow ATV trails.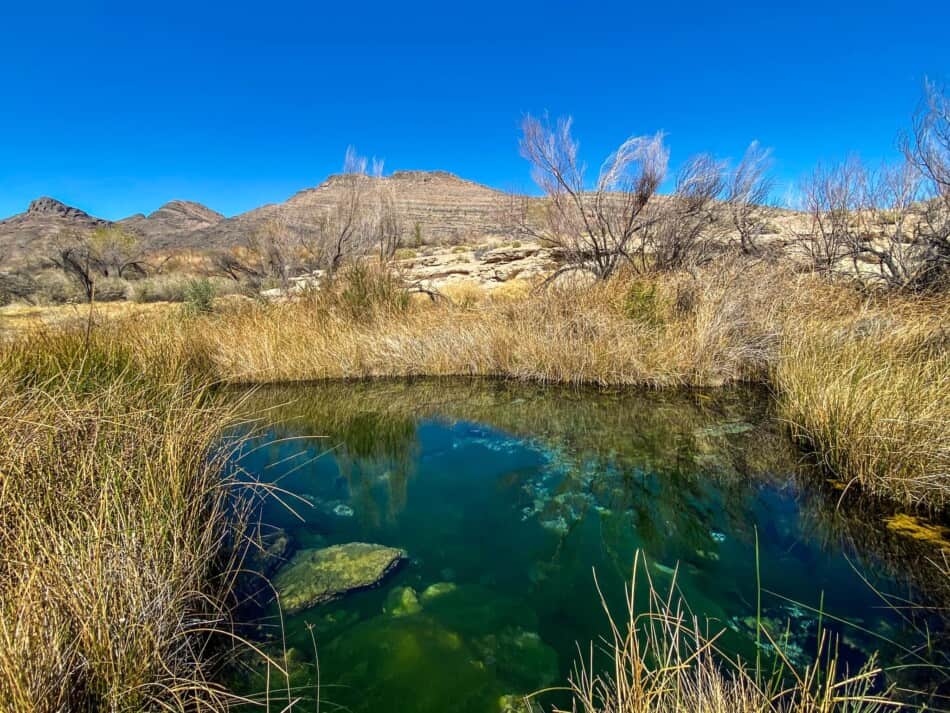 MONA
Mona, a charming little town in Juab County, is an essential travel destination. Mona was once an open area where wild clover grew earning it the name Clover Creek but was then renamed to Willow Creek for its water source.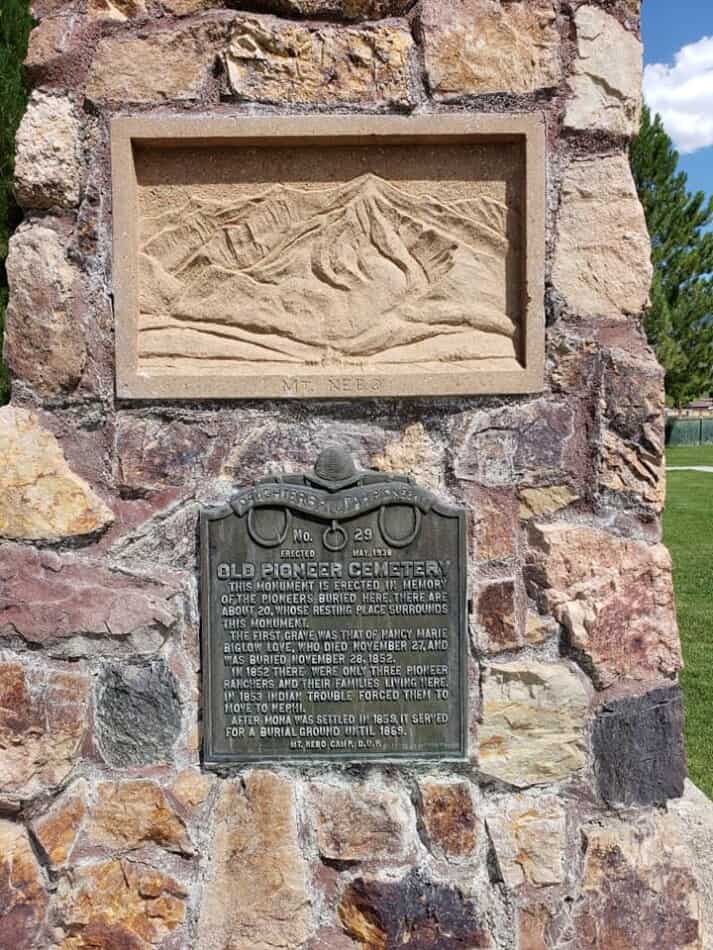 Check out these 15 Best Small Towns in Utah – Charming Places to Visit
Yant Flat Cliffs
The Yant Flat Cliffs is a not widely known hike located northwest of St. George. It is a stretch of red and orange rocks and a sandstone layer that extends 3 miles long at the southern boundary of a rocky plateau.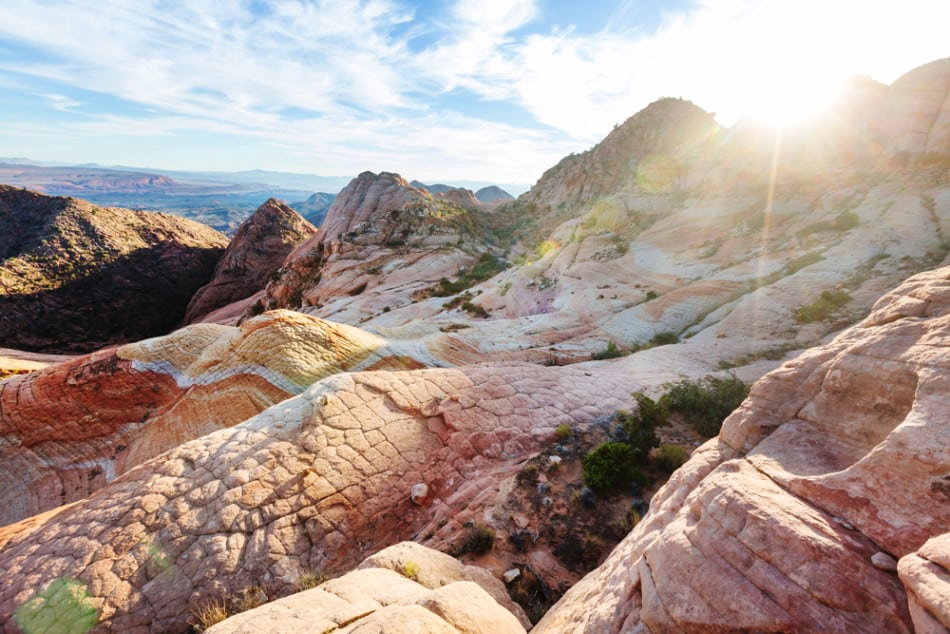 Check out these 15 Best Southern Utah Hikes – You Won't Want to Miss! and 11 Best Hikes in St George Utah – For All Fitness Levels
Donut Waterfalls near Salt Lake City
Donut Falls is an easy hike in Salt Lake that almost every kid who grew up in Utah has probably been to either with family or friends. Since it is an easy hike, parents would tag along their kids to hike here. And just three-quarter of a mile of hike, it'll lead you to a unique waterfall that plungers through a hole in the rock and into a small cave.
Check out 11 Best Hikes in Salt Lake City – For All Fitness Levels
Fifth Water Hot Springs in Utah
Fifth Water is located in Diamond Fork Canyon and also known as Diamond Fork Hot Springs, Fifth Water can be one of your most coveted places to see and visit in Utah.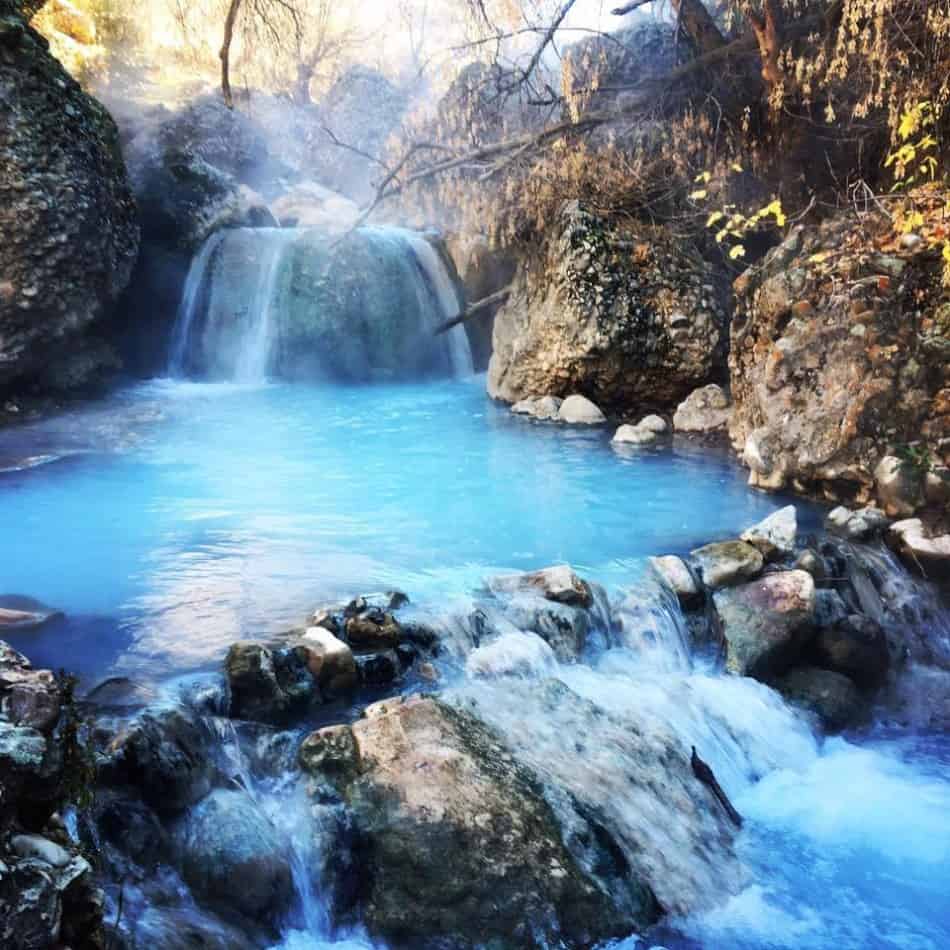 But before you can reach this amazing hot spring, you will have to hike for about 4.6 miles round trip. But it is an easy hike for sure and once you reach the area, it will be worth it.
Recent Posts